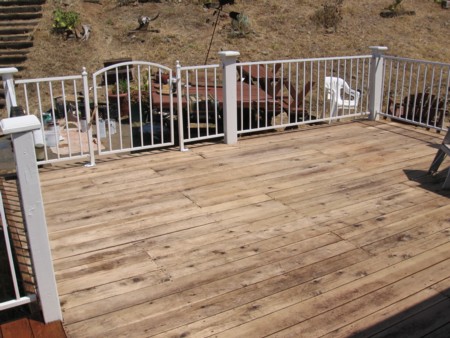 2. We start by removing the old finish and conditioning the wood......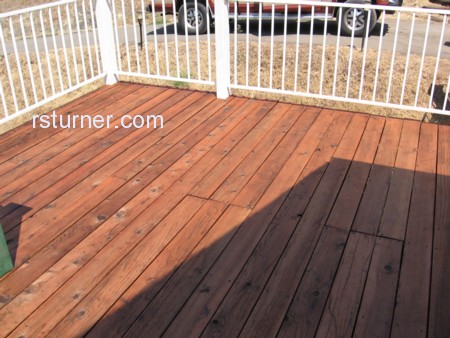 3. ....then we apply a natural toned or semi-transparent penetrating finish. A penetrating type finish enhances the wood grain and is much more resistant to traffic pattern wear.
We expertly Clean, Stain, Refinish and Restore: Redwood, Cedar, Exotic Hardwoods; Ipe, Pau Lope, Iron Wood, Teak etc. including Composite
The Deck Medik (916) 729-1245
Serving; CA, Roseville, Citrus Heights, Granite Bay, Orangevale, Loomis, Fair Oaks, Carmichael, Sacramento, Auburn, South Placer County and surrounding CA communities since 1987.