The cabinets have been re-finished to a personalized custom specification with a multi-step process employing a base color and a color glaze. The base color provides the overall color while the glaze color highlights the grain and adds detail. The cabinet door (right) is our classic "Butternut" glaze. Color combinations are unlimited.
We can also make subtle darker color changes to stained and lacquered cabinets avoiding the expense of finish removal with our "Color Wash" process. This process can also be effective for upgrading "White Washed" cabinets.
The garage doors (below) were delivered to the job site finished in a solid white primer. We were able to create an "aged patina" to compliment the Old European design decor of the new home.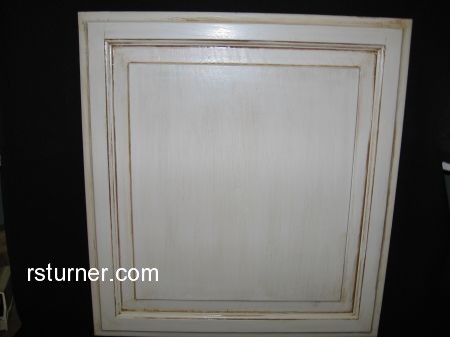 Click on pictures to enlarge